Leading Israeli doctors for pancreatic cancer treatment
Below you will find information about the best doctors in pancreatic cancer treatment. They are heads of departments and research centers in Israel, professors specializing in pancreatic cancer tumors.
We provide online consultations, second opinion, during COVID-19 by zoom, skype, viber, whatsapp, etc.
For many years, our doctors have been successfully treated pancreatic cancer by surgeries, immunotherapy, targeted biological therapy, which allows to save our patients' lives and preserve its quality.
As modern cancer treatment guidelines and regimens are updated almost every two to three months, Israeli research leaders have all the relevant information about the latest therapy protocols. So, you can benefit getting an advice (second opinion) from our oncologist before starting treatment and make sure that you are fully updated about the latest treatment protocol.
Consultation on the following diseases:
• pancreatic adenocarcinoma
• adenosquamous carcinoma
• squamous cell carcinoma
• cricoid carcinoma
• undifferentiated carcinoma
• giant cell undifferentiated carcinoma
• ampullary cancer
• Vater's ampulla carcinoma
• other
If there is a suspicion of one of these conditions or you have been diagnosed with one of these diseases, please contact us. You will be advised and treated by a leading Israeli oncologist who has specialized in the study, diagnosis and treatment of pancreatic cancer for many years, a specialist who leads research to develop new treatments for this disease.
Leading oncologists for pancreatic cancer in Israel: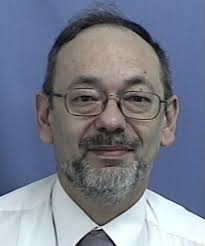 Prof. Dan Aderka – Oncologist, expert in pancreatic cancer treatment. Founder of the Gastro Oncology Department at the Sheba Medical Center. Head of the gastrointestinal oncology Unit. Head of the Gastrointestinal Biology and Immunotherapy Program, Sheba Medical Center. Consultant of the Cell Regulation Department of Weizmann Institute of Science. Head of the Gastro Oncology Department at the Assuta Hospital, Israel.
Online consultation.
Prof. Baruch Brenner – Oncologist, expert in pancreatic cancer treatment. Head of the Gastrointestinal Oncology Department, Rabin Medical Center (Beilinson).
Prof. Yosef Klausner – Chief of the Surgery Department, Sourasky Medical Center, Tel Aviv (Ichilov). Specialization: surgical oncology, pancreatic surgery.
Dr. Yuri Goldes – Deputy Head of the Department of General Surgery and Transplantology, Medical Center named after H. Sheba, Tel Ha Shomer, responsible for the direction of diseases of the gastrointestinal tract. Pancreatic surgery, abdominal oncosurgery, laparoscopy, Da Vinci robotic surgery. Practicing doctor at the Assuta clinic.
Dr. Maor Lahav – Surgeon. Head of the Department of Invasive Endoscopy in the Field of Gastroenterology at the N.V. Chaim Sheba, Tel Hashomer. Chief specialist of the Gastroenterological Institute and the Oncological Center of the Assuta Medical Center. Leading Israeli gastroenterologist, therapist and surgeon, who knows the latest methods of invasive and minimally invasive endoscopy.
Using data on key markers of pancreatic cancer – proliferative activity, the level of the SSTR marker expression in the blood, and assessing the rate of growth and spread of the disease, doctors in Israel will choose the most effective and gentle therapy for your case.
Reports required for the consultation
For the consultation please provide your medical reports of MRI / PET CT scans and discs, discharge letters, treatment underwent, histopathology reports as well as detailed medical history.
We will preliminarily consult with the doctor about whether there is enough information or if an additional examination is necessary. We will coordinate an online consultation consultation nearest days.
Treatment methods for pancreatic cancer in Israel
♦ Staging laparoscopy. Surgery done first to help determine the extent of the cancer and if it can be resected
♦ Potentially curative surgery. Surgery when all of the pancreatic cancer to be removed.
♦ Whipple procedure (pancreaticoduodenectomy). This is the most common operation to remove a pancreatic cancer in the head of the pancreas.
♦ Distal pancreatectomy. In this operation, the surgeon removes only the tail of the pancreas or the tail and a portion of the body of the pancreas. The spleen is usually removed as well.
♦ Total pancreatectomy
♦ Palliative surgeries:

• Stent placement

– Endoscopic retrograde cholangiopancreatography (ERCP)
– Percutaneous transhepatic cholangiography (PTC)

♦ Bypass surgery
♦ Chemotherapy
♦ Targeted therapy
After consultation
At the end of the online consultation, you will receive doctor's reports including treatment recommendations in English.
Other related services in Israel:
• Diagnosis verification in Israel
• Revision of MRI / CT / PET CT scans by an Israeli Radiologist. You can get a second opinion from an Israeli radiologist performed on the imaging discs in the form of a report.
• Biopsy revision. You can get a second opinion from an Israeli Pathologist done on biopsy blocks and slides. Analysis of biopsy blocks and slides is sometimes necessary to clarify/verify diagnosis or to perform more sensitive tests, the results of which can significantly affect the treatment protocol and prognosis.
• Molecular genetic tests in Israel. You can order oncotest in Israel performed on the tumor tissue (blocks and slides) to determine the personalized treatment protocol – drugs that are just right for you.
• Medicines delivery from Israel to your home
Throughout the entire period of therapy for pancreatic cancer according to Israeli protocols, we will be in touch with you and our doctor in case of additional and urgent questions.
Contact us to clarify all the details and the consultation cost.