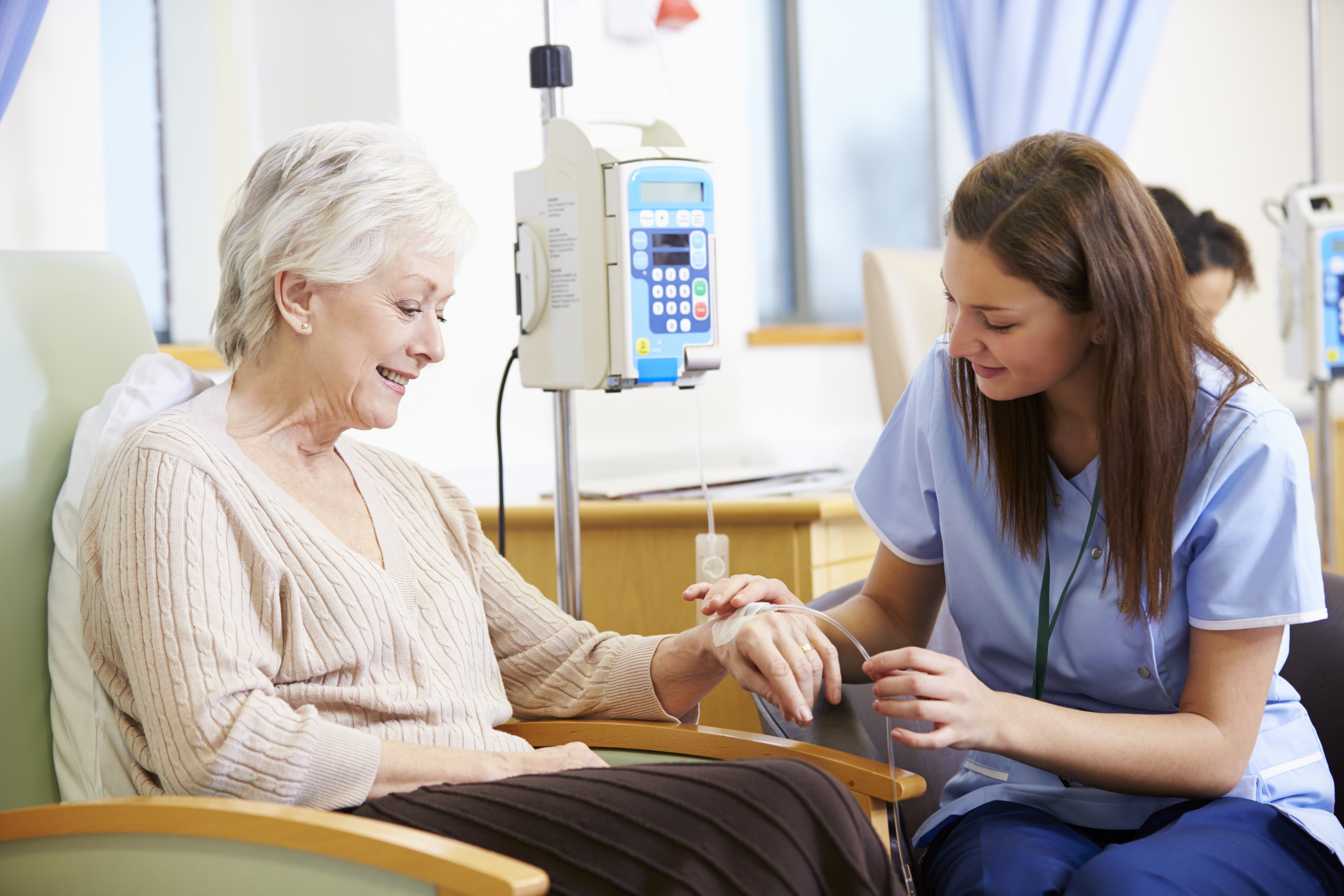 Precision treatment of ovarian cancer
Precision (personalized) treatment of ovarian cancer – is the target method that helps to prevent ineffective "trial and error" way, loss of valuable time and to avoid undesirable side effects.
Ovarian cancer is a type of cancer that is formed either from cells on the surface of the ovary (epithelium), called epithelial cancer or ovarian carcinoma, or from other tissues within the ovary (non-epithelial ovarian cancer). The most common type of ovarian cancer is epithelial cancer, which accounts for about 90% of primary ovarian tumors. In the group of non-epithelial cancer, two subtypes are most often manifested, namely germinogenic (germ cell tumors) and stromal tumors.
Ovarian cancer usually has a pure response to a standard treatment. As a rule, this disease can be diagnosed at an early stage and fully controlled, but the chances of survival at later stages are low. Although the response to primary ovarian cancer therapy is usually excellent (about 80%), 70% of patients experience a relapse of the disease for 5 years.
When the first line of treatment for ovarian cancer fails, the woman is offered further treatment lines, but they usually have low therapeutic effect cacy.
To avoid "trial-and-error treatment", Israeli oncologists use genomic tests to personalize treatment and determine the most appropriate drugs personally for each woman and her tumor.
Genomic analysis also allows to determine whether a woman is suitable for treatment with immunological drugs (Keytruda, Opdivo). Under the influence of these drugs, the immune system attacks mainly cancer cells, and not the healthy tissue around them. Therefore, targeted treatment methods, such as biological therapy and immunotherapy, can be more effective and safer than traditional methods of treatment, such as chemotherapy.
"Setting" treatment for a particular type of cancer.
Precision (personalized) treatment of ovarian cancer is considered a breakthrough in recent years. Drugs are determined based on the specific characteristics of the patient's tumor. These personally determined drugs detect cancer cells, destroy them, and thereby, prevent the spread of cancer.
Genomic profile of the tumor.
Genomic testing helps identify the genes responsible for ovarian cancer tumor development and can provide patients with vital information about available treatment options. There are several types of molecular genomic tests (to see all the list of molecular tests in Israel) that provide the most complete and accurate representation of the genomic profile of ovarian cancer cells and accurately reflect cancer genes, especially those that cause growth and spread of the tumor. The test helps our oncology physicians select out of all possible treatments the most effective against the specific genetic expression identified in the analysis and adapt it to the patient.
Precision medicine for chemotherapy correction.
Women with ovarian cancer at the stage of recurrence of the disease, metastatic stage of the disease (metastasis) or in high-risk disease are recommended treatment with a combination of two drugs of chemotherapy: Carboplatin and Paclitaxel. Tumors that respond well to treatment are identified as sensitive to platinum, and such patients continue to be treated with Parfenil-Taxol to prevent recurrence. There are different types of chemotherapy, and each woman responds to them in different ways. Therefore, it is very important to adapt chemotherapy to these patients, so that, on the one hand, they will receive effective treatment that will cause the tumor to recede, and on the other hand, treatment will be accompanied by as few side effects as possible.
Tumors sensitive to platinum are more likely to have mutations that eliminate DNA mismatch. For mutations of this type, appropriate targeted biological treatments have now been developed, instead of chemotherapy, as a preservative to prevent recurrence.
It is very important to carry out a mutation analysis in the BRCA gene and the HER2 gene. If these genes have a mutation, a woman can receive targeted biological therapy.
Deep genetic sequencing is ideal for testing mutations in tumors, including mutations in the BRCA gene and HER2. It is also very important to conduct an analysis of genetic sequencing (NGS) to detect the mutation of the BRCA. Studies have shown that in the case of genetic mutation analysis by standard methods, without genetic sequencing, 11-15% of cases can be missed.
In other words, there is a large amount of patients who can receive targeted biological treatment, but nevertheless receive chemotherapy.
Patients who do not respond to treatment or have recurrence of ovarian cancer for a short period of time from the beginning of treatment with Carboplatinum-Taxol are considered resistant to platinum. Such women immediately after the first line of treatment are subjected to various chemotherapeutic procedures by the method of "trial and error".
One of the tests that significantly corrects the chemotherapy of ovarian cancer and directs it to a proper direction is the liquid biopsy analysis  – CTC test.
During this analysis, tumor cells from the bloodstream are used to adjust the chemotherapy. The purpose of the test is to perform research in the laboratory, and not in the body of a woman. Specialists of the laboratory evaluate the response of the ovarian cancer cells to chemotherapeutic drugs, biological drugs and immunotherapy.
Thus, the attending our oncology physician can provide the woman with an effective treatment that suits her personally, avoiding the "trial and error" method.
---