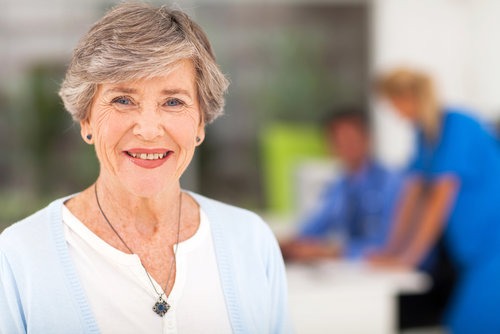 Urinary incontinence
Urinary incontinence – an involuntary leakage of urine. Condition that woman is unable to control.
Dr. Gil Levy – urogynecology, pelvic surgery, leading expert in the of interstitial cystitis and urinary incontinence treatment.
Incontinence is a very big problem for a women. The problem is not only a medical character but also hygienic, social and emotional as it occupies all aspects of a woman's life, significantly degrading the quality of life, her self-esteem and sexual function.
Urinary incontinence occurs at a young age is 8% – 20% of women over 40 years of about 25%. Women over 65 years – 40%.
For the diagnosis of urinary urodynamic studies are conducted to help diagnose the type of problem. This method consists in measuring the pressure in the bladder and abdominal pressure. This test provides clear criteria for bladder and its sphincters which helps determine the degree of incontinence.
Many patients believe that there is no solution to this problem and you just need to get used to living with it. In fact it is not. Despite the fact that the incontinence is not defined as "disease", but to live with the problem is not normal. Our experts have the experience and appropriate qualifications to successfully treat incontinence or even save a woman from this problem.
Urinary incontinence can occur for various reasons:
Stress incontinence
Incontinence during coughing, laughing, sneezing, exercise, running or any other situation that results in intra-abdominal pressure, which in turn causes incontinence.
In this case it may be recommended physical therapy, injections, supporting ring. The last thing may be recommended surgery TVT.
Urinary incontinence due to hyperactive bladder
Incontinence in this case happens when a woman feels the need to urinate spontaneously, but she did not have time to go to the nearest toilet because the interval between feeling needs and urinating very short.
In this case the problem may affect behavioral therapy (restriction in the number of drinking water, going to the toilet every two hours), drug therapy, vaginal stimulation, Botox injections or nerve stimulator.
Mixed incontinence includes stress incontinence and urgency of urination.
Treatment of this problem depends on its severity. This may be drug therapy and surgical methods.
Functional urinary incontinence is caused by other diseases. For example, a woman suffering from Alzheimer's disease can not always go to the toilet in time and have difficulty with mobility, especially for women in old age.
The method of treatment is determined depending on the type of incontinence.
In some cases, the operation is performed with the installation of surgical tape Ulmsten TVT (tension-free vaginal tape)
Thanks to this operation, the patient may be asked to fast and safe surgical solution that helps her get rid of the problem of incontinence.
The second generation – TVT-O
The operation is performed under local anesthesia through the vagina, and its aim is to install a synthetic film under the urethra to support it during the increase in abdominal pressure and prevent incontinence. This procedure is also characterized by minimal complications.
Mini film is the third generation TVT
This operation is performed through the vagina, takes about 10-20 minutes, can be done under local anesthesia. The method is to install a synthetic polypropylene film under the urethra.
It is a new third generation method allows the surgeon to perform fine tuning, i.e. the film to stretch and to find the position in which it will provide the necessary support to prevent incontinence.
Related:

Benign tumors of the uterus (fibroid)


Endometriosis


Adhesions


Amenorrhea (absence of menstruation)


Dysmenorrhea (painful menstruation)


Infertility


Menorrhagia (heavy menstrual periods)


Pelvic prolapse 


Vaginal infections


Cancer and precancerous genital conditions including ovaries, fallopian tubes, uterus,cervix, vulva