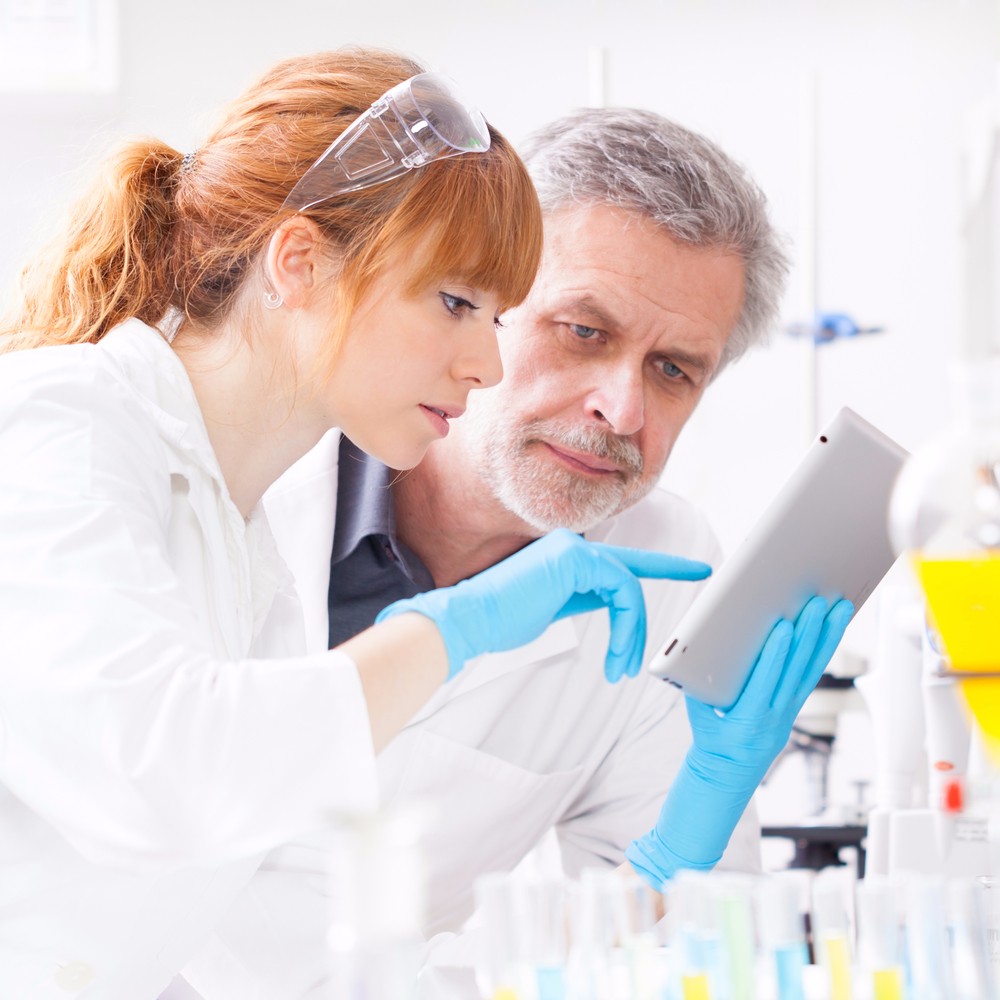 CTC Test for Personalized Cancer Treatment
CTC liquid biopsy test is a diagnostic tool providing doctors and patients with a dual diagnosis of a malignant disease. During the test circulating tumor cells CTCs in the blood are counted. Test also provides a medicines examination for targeted treatment.
The CTC onco-test provides a report with qualitative and quantitative information about the precision therapy.
Testing of circulating tumor cells helps to select the most effective personalized treatment adapted to the biological characteristics of the tumor.
With the help of a liquid biopsy you can find out which medicines are most effective for such oncological diseases as:
New diseases and conditions are being added to this list all the time as a result of new studies and confirmed clinical results.
Should you need more information on the CTC Liquid Biopsy test or to discuss options for further treatment with the leading Israeli oncologist, please contact us via chat, contact form, by email or phone, Whatsapp, Viber.
CTC Liquid Biopsy test checks 70 mutations and sensitivity of the tumor to more than 110 medicines
The test itself consists of a combination of two unique methods for personalized treatment:
Checking the treating effect of more than 110 oncological drugs on the cancer cells elimination, including biological medications and immunotherapy medicines, such as Keytruda.
Mapping over 70 gene expressions and mutations, including RAS, BRAF, ALK-EML4 and rare ones, allows to create a molecular tumor profile.
Advantages of CTC Liquid Biopsy
Liquid Biopsy test is non-invasive and it is based on blood sample. This method uses advanced technologies to detect cancer cells that have separated from the primary tumor and have entered the bloodstream to create metastases.
With the help of a Liquid Biopsy a thorough examination of the malignant tumors sensitivity for different treatments is carried out instead of trial and error method on the patient's body.
During CTC onco-test the efficiency of a wide range of various drugs (immunotherapy, chemotherapy, radiation and targeted biological therapy) is checked.
It allows to save valuable time and avoid deterioration of the overall health due to toxic and ineffective treatment.
Why is it important to analyze cancer cells circulating in blood?
A cancerous tumor consists of cells set with various histological characteristics. Each mutation has different effect on the disease severity and the treatment result.
Circulating cancer cells CTCs in the blood have the most aggressive biological nature and are the latest version of the tumor.
Since cancer cells in the bloodstream can also become metastases, it is very important to detect them in time and select the most accurate and effective treatment to stop their spread.
CTC Liquid Biopsy test detects circulating tumor cells at an early stage of cancer, even if the cancer is not detected by other visual diagnostic methods like CT or MRI.
CTC test provides important information about the efficiency for the current medication treatment. Test allows early detection of metastatic disease recurrence or progression.
What information does CTC Liquid Biopsy test report contain?
CTC oncotest checks the actual effect of cancer drugs on living tumor cells.
The test report graphically shows the benefits of each drug and therapy.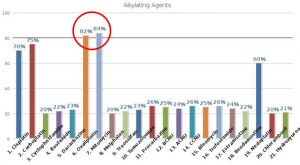 The higher is the destruction of tumor cells the more the medicine efficiency:
High efficiency – killing cancer cells level of over 80%
Medium efficiency – killing cancer cells level of 35-80%
Low efficiency – killing cancer cells level of 0-35%
** Example of a CTC Liquid Biopsy report: each of the columns represents the efficiency of a various cancer treatments. It can be seen that оn average 75% – 80% of medicines are ineffective.
How is a blood sample taken for CTC Liquid Biopsy in Israel?
Blood sample should be taken once patient arrives in Israel.
If required, a registered nurse will come to patient's place of living to take a blood sample.
According to the procedure, a Liquid Biopsy resembles a normal blood test. This is an advantage over standard biopsy techniques that cause many side effects.
The blood sample is then sent to the laboratory for a CTC test, where tumor cells are separated from healthy ones and sorted using advanced medical technology.
Tumor cells serve as "representatives" of the patient in the laboratory, where the testing of treatment options will be carried out.
The cancer cell test examines the efficiency of more than 110 drugs in 3 different test methods.
The higher killing rate of cancer cells the more tumor sensitivity and medicine efficiency.
The Liquid Biopsy oncotest report will be obtained within two weeks after receiving the specimen sample in the laboratory.
Which medicines are tested during CTC Liquid Biopsy test?
During the laboratory study the sensitivity of circulating tumor cells in the blood to more than 110 drugs and oncological procedures is verified. Tested drugs include both FDA-approved innovative and promising therapies, which are still in clinical trials but may already be included in a patient therapy program.
CTC Liquid Biopsy is still the only test for chemotherapeutic drugs because it is an important component of the cancer treatment protocol.
What is the compatibility degree between test results and effect of treatment?
More than 15,000 cancer patients took part during research in leading medical centers of Europe and USA. А match was found in about 80% of cases. The results of the test allowed:
To choose effective medicines.
To prevent the usage of drugs for which the tumor is resistant.
To eliminate the need for invasive biopsy.
Personal and Scientific Information Support
After receiving the results you can contact us for clarification for maximum benefit with the report.
Upon request, the laboratory staff can answer any question about this report.
In our view, successful cancer treatment requires the full interaction of the three components:
oncologist involvement
advanced technology
patient's motivation.