Melanoma metastasis treatment in Israel
Due to new methods of treating metastatic melanoma, there is a high rate of successful treatment results of melanoma metastases. Late stage (4th stage) is well treatable with new therapies in most cases.
The late stage of melanoma is the 4th stage – Metastatic melanoma. This is the stage when melanoma metastasis spreads to other parts of the body. Typically, these are the lungs, liver, bone or brain.
The stage of melanoma is determined by our oncologists, based on the results of a full body scan – PET CT (positron emission tomography).
Head of Melanoma Institute "Ella", Chaim Sheba Hospital – Tel Hashomer. Deputy Director Oncology Department.
Even if melanoma metastases have spread to distant organs, continuous long-term treatment may be recommended. In many cases such treatment destroys the melanoma metastases in the body and leads to good results.
In recent years in Israel there has been a significant increase in the recovery rate of patients suffering from melanoma, as well as patients with long-term remission of the disease.
In 2003-2006, in Israel, 85.8% of patients diagnosed with melanoma were identified as recovering. This meant that the disease did not recur five years after the diagnosis.
Such a positive effect in melanoma metastases treatment is achieved due to the biological and immunotherapy (immunological treatment). This is a highly effective medicines therapy, adapted to the treatment of metastatic melanoma. Immunotherapy drugs strengthen the immune system and encourage it to effectively fight the growth of melanoma cells. Biological treatments are genetically modified and can be administered at low or high doses.
One of the drugs of immunotherapy is Ipilimumab (Yervoi), which stimulates the lymphocytes of the immune system CTLA-4 to fight melanoma cells.
New immunotherapy, approved in September 2014 by the US Food and Drug Administration (FDA), is called anti-PD-1 and is a genetically adapted therapy for patients with metastatic and non-metastatic melanoma (BRAF mutation). These drugs are based on an antibody that blocks the interaction between the PD-1 protein and its ligands (PD-L1 and PD-L2), and are created to enhance the activity of the immune system to fight against melanoma. These drugs are called Pembolizumab (Keytruda) and Nivolumab (Opdivo).
Unlike chemotherapy, which was used to treat melanoma metastases in the past, immunotherapy has significantly fewer side effects, and in many patients they are completely absent.
⇒ More details about immunotherapy for melanoma.
Radiation therapy. Our oncologists often use radiation therapy for melanoma metastases treatment in the area where the tumor develops. Radiation therapy does not necessarily affect the rate of melanoma progression, but mainly reduces symptoms and improves the life quality of patients. In some cases, the treatment is adapted to relieve pain from metastases in the bones.
Auto-immunotherapy TIL. One of the newest methods to fight melanoma is TIL therapy. This method has recently been adapted to treat metastatic melanoma and aims to enhance the activity of the patient's immune system against malignant cells. During this treatment, the patient's lymphocytes are added to the natural immune system to kill the cancer (melanoma). Cancerous tumor tissue removed during surgery, multiplies and activates in the laboratory, and then is administered to the patient together with biologic therapy Interleukin-2 and / or chemotherapy.
Surgery. In the case of metastatic melanoma, surgical intervention is performed only with single metastases if significantly reduce the quality of patient's life, in areas where the tumor can be removed. But in the case of multiple metastases, the operation is ineffective.
---
⇒ Advanced stages cancer treatment in Israel
---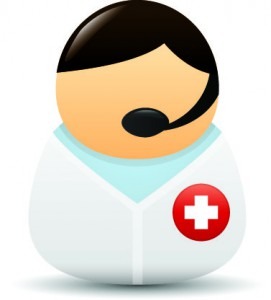 Should you have any question or you need to schedule an appointment, please contact us at +972 54-803-4532, email: info@resultmed.com or fill out the application form.
We will contact you as soon as possible.
Sincerely, 
ResultMed Team